VoltServer distributes electricity in a safe, digital format. Our patented Digital Electricity™ solution is simple to deploy, lower-cost, resilient, and safe. VoltServer empowers organizations to pursue true digital transformation no matter the complexity or demands of their venue.
Together, we're powering tomorrow. Welcome to the future of energy.
What is Digital Electricity?
VoltServer's patented Digital Electricity™ is an innovative method for distributing power across buildings, campuses, and more. As a venture-backed technology leader, our team is reinventing how businesses distribute electrical energy in their buildings.
VoltServer's technology is installed in over 700 large buildings. From stadiums to office towers to hotels, Digital Electricity™ safely delivers high-voltage power over long distances. We reduce business's capital investments for lower installation costs, creating a flexible and affordable alternative that's leading the future of energy as we know it.
What is Digital Electricity™?
Digital Electricity™ is a more powerful, safer, and more flexible solution than PoE or DAS infrastructure. Our patented technology transfers high-voltage energy among your copper cables, using the same pathways as your DAS nodes. This means Digital Electricity™ powers every remote location in your venue without additional conduits. 
There's no need for a local power source and you have complete control over your centralized energy policies. Our solution even converts available power into the required form of energy (AC or DC) necessary for your infrastructure.
We're powering mobile radios, routers, servers, digital signage, smart LEDs, wireless access points, and much more. Digital Electricity™ helps our clients build more resilient, better-connected operations that are safe, flexible, and affordable. VoltServer offers our patented Digital Electricity™ technology through three innovative services. See how Digital Electricity™ powers mobile connectivity, intelligent buildings, and indoor agriculture for improved energy efficiency, user experience, and better business outcomes. 
Whether it's 4G, 5G, LTE, CBRS, or wifi, your infrastructure has to keep visitors connected. Instead of relying on traditional, underpowered electrical solutions, see how Digital Electricity™ powers top-notch connectivity in every corner of your operation.
Our digital transformation platform is faster to install, gives you more control over your energy policies, and centralizes all backups for improved energy resilience. See how Digital Electricity™ is powering IoT devices for intelligent buildings of the future.
Digital Electricity™ gives you control per garden, lot, or light so you can customize energy policies to fit your needs. See how Digital Electricity™ helps growers improve yields, create a more consistent product, and maximize energy efficiency.
VoltServer provides reliable power when you need it most. While you can find VoltServer in hundreds of buildings across the US, we specialize in serving several industries, including real estate, sports entertainment, education, healthcare, and more.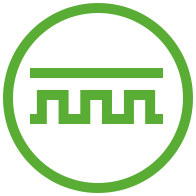 Funding
Innovative Energy Company VoltServer secures venture capital funding EAST GREENWICH, RI / ACCESSWIRE / April 19, 2023 / VoltServer™, the inventor of a new distribution format for electricity, announced today
Read More »
Intelligent Building
VoltServer has signed Building Innovative Technologies (BIT) Sales Group as a new manufacturer rep firm for Minnesota, North Dakota, South Dakota, and Western Wisconsin. BIT Sales Group is an IT
Read More »
Partners
We are excited to announce that Sinclair Digital is now a stocking distributor and sales representative of VoltServer products for North American Commercial Properties (including Hawaii). Our Digital Electricity platform
Read More »
Let's kick off your project. Get in touch with VoltServer now.