Webinar: Fault Managed Power Systems for Wireless: Empowering 5G Networks
August 15 @ 11:00 am

-

12:00 pm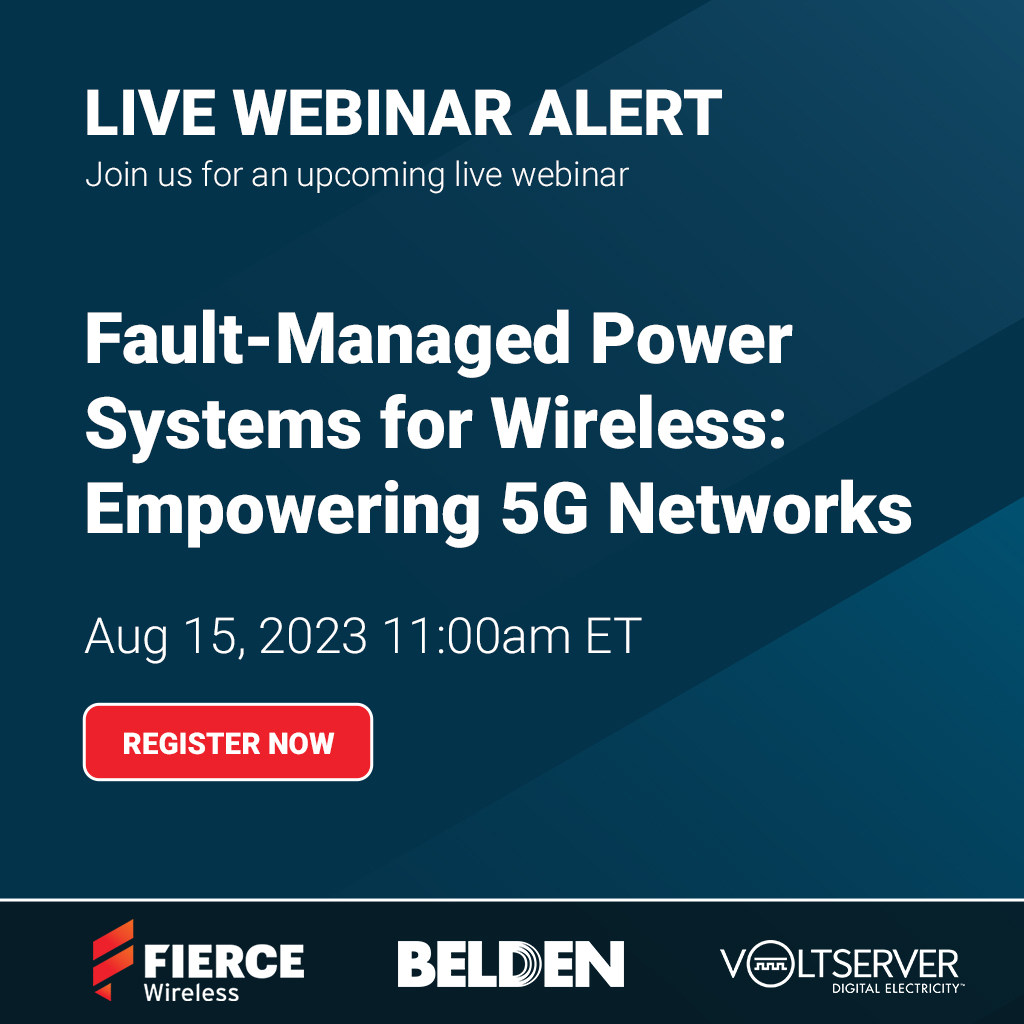 Get ready to witness a groundbreaking revolution in power delivery for communication systems! Introducing Fault Managed Power Systems (FMPS) – the game-changer that's reshaping the future of power. Join us on August 15 at 11AM ET along with, Belden and Fierce Wireless, as we embark on an incredible journey into the era of 5G with FMPS.
During the webinar, we will provide a comprehensive introduction to FMPS, focusing on its application within Distributed Antenna Systems (DAS) and small cell networks.
– Learn what sets Class 4 circuits apart from other classes according to the National Electrical Code (NEC).
– Discover the relevance of Class 4 circuits in the context of 5G networks, and their unique characteristics and requirements.
– Explore the benefits FMPS brings to DAS and small cell networks during 5G deployment.
– Dive into the strategies and classifications of FMPS deployment in the United States and across the globe within 5G networks.