We Radically Simplify Building
Next-Generation Indoor Farms
If you design indoor farms, you know installing electrical distribution and
controls is a major headache; it requires multiple crews who battle for space,
thousands of components, and months or years to plan and install. Using
VoltServer technology can help alleviate these common headaches. 
Learn how.
VoltServer Makes Power Distribution Simple.
An electrician connects your 480V feed to VoltServer racks, which transform that power into the world's only form of high-voltage electricity that's so safe it qualifies for ethernet-like wiring methods. Now, your in-house team can easily distribute power hundreds of feet over 18-gauge wires to LEDs and other loads without using equipment like conduit, GFCIs, and subpanels.
Also, there's no need to install additional cable and equipment for controls, because highly granular controls and intelligence are already embedded in the same cable. By centralizing LED power supplies outside of wet grow spaces, resiliency, safety, and the growing environment are all improved.
The amount of time reduced in equipment, time, and labor required to install power distribution and control to LEDs and other loads in your grow space using VoltServer technology.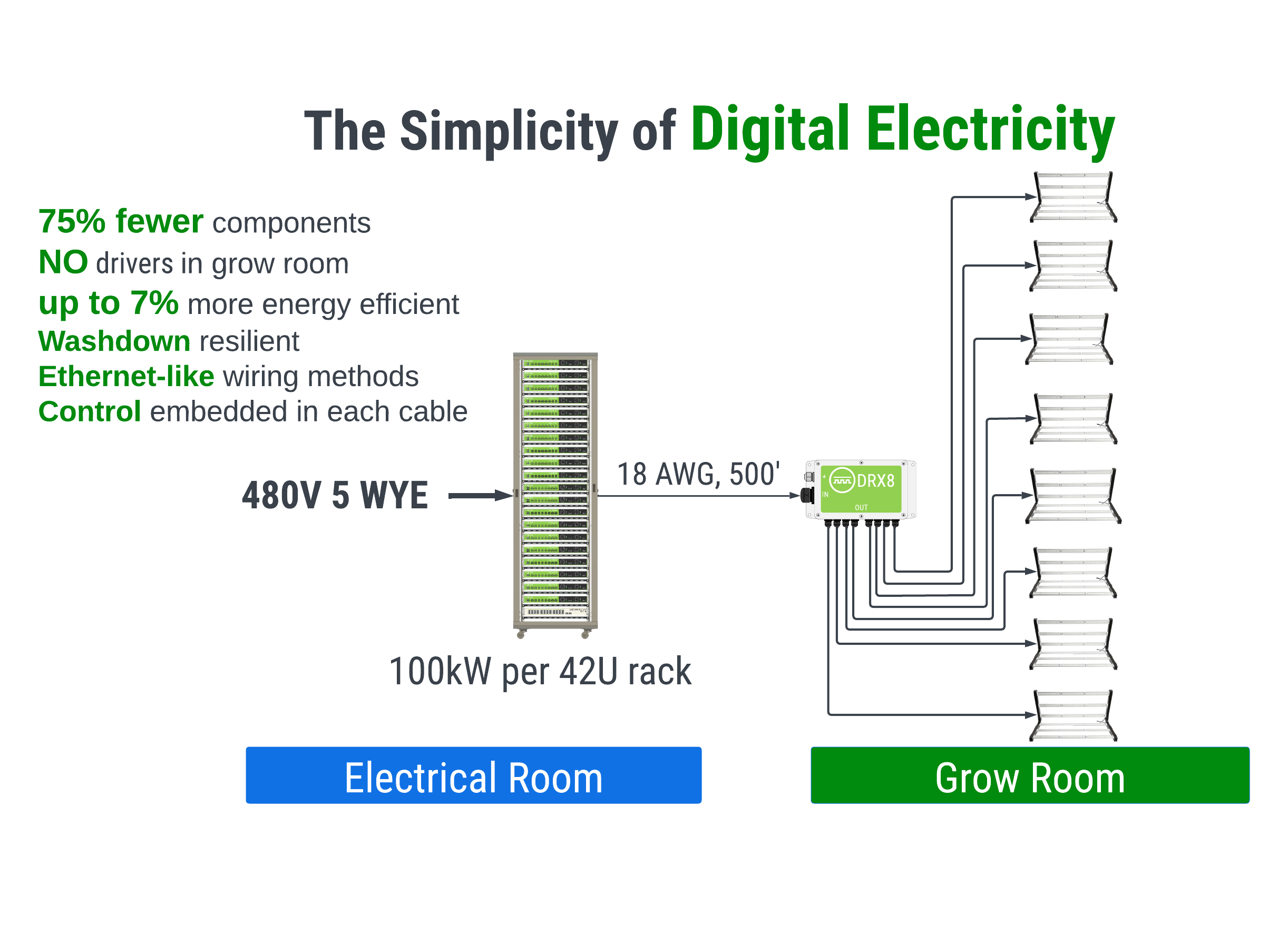 We Can Reduce Your CAPEX and OPEX Outputs.
VoltSever reduces CAPEX by radically simplifying the installation of power distribution. It reduces OPEX by improving energy efficiency, reducing maintenance, and allowing you to maintain your electrical system.
That's why VoltServer has been trusted by Fortune 500 companies for over 8 years and has been implemented in thousands of locations worldwide.
Our Technology is Propelling Real-Life Change.
Hardee Fresh is the US's only certified organic vertical farm. They are located in Wauchula, Florida and grow hyper-fresh, leafy greens using 8 vertical layers inside a 54,000 sqft building. Sustainability and safety are two of Hardee Fresh's core principles, so they power their operations using a 1.1 MW solar farm, allowing them to decarbonize their entire process. Moreover, they distribute that electricity to horticulture LEDs and IT equipment using VoltServer. This combination gives them the safest, most energy-efficient power distribution and control infrastructure available on the market today.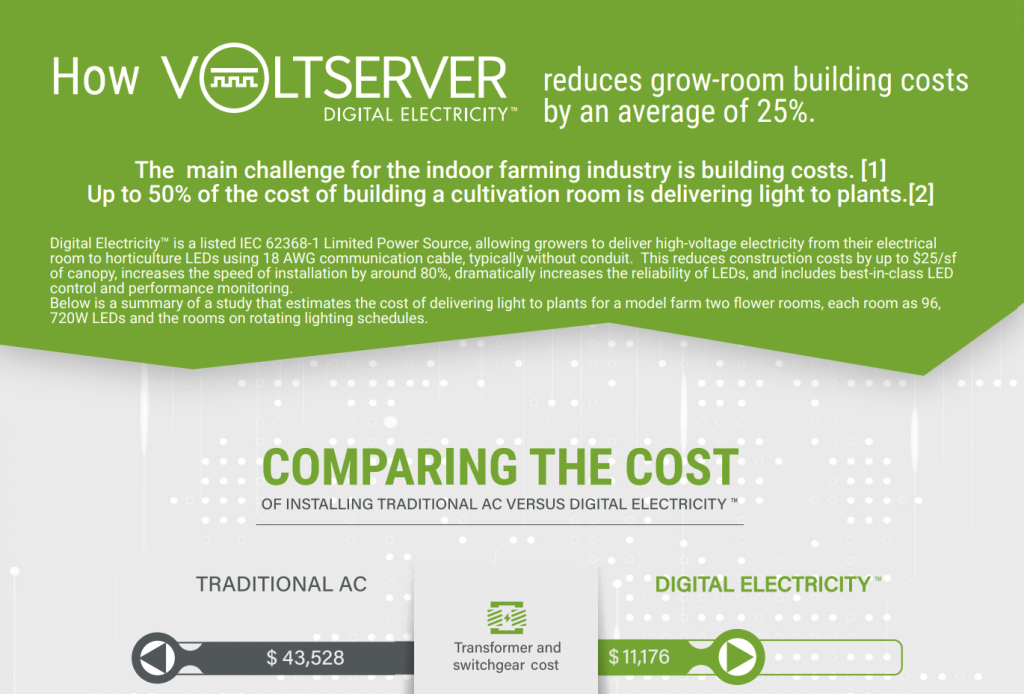 Compare the Benefits and Cost
The capabilities between Traditional AC and Digital Electricity™ are vastly different. Discover the benefits of using our technology beyond just the cost by downloading this FREE infographic.
Get a free demo of VoltServer's Digital ElectricityTM platform.
Discover how Digital Electricity can benefit your indoor farming project with a free demo from an expert.